NO DRILLS, NO SCREWS, JUST STYLE.
A fully integrated blind system for Venetian, Pleated and Cellular window blinds.
Intu Blinds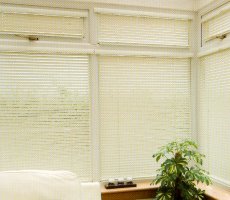 Intu Beadfit is the latest innovation in the Intu range that gives you superior control of light and heat in your room, in a sleek and modern blind.
Designed to fully integrate with ALL modern windows including tilt and turn and half glazed doors.
Unique design fits neatly into the frame of your windows and doors.
The patented NO DRILL BRACKET SYSTEM means that blinds can be clipped in place in a couple of minutes.
Intu Cellular Pleated Blinds
Intu Cellular is a unique fabric that gives you superior insulation with a modern, sleek look.
Creates a beautifully soft diffused light in the room.
Unique construction means that there are NO VISIBLE HOLES in the fabric giving it a smooth, contemporary finish.
Each 'honeycomb cell' in the fabric traps air, keeping your room cooler in the summer and warmer in the winter.
Intu Multizone Blinds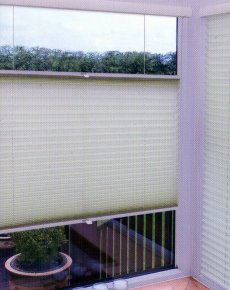 Multizone is a NEW feature for any Intu Pleated or Cellular product, providing limitless options for height control and privacy.
The innovative use of two adjustable rails allows the blind to be moved from the top down as well as from the bottom upwards.
The blind can be set at the exact position you require, to provide the shade that you want whilst still allowing light into the room.
Especially suitable for providing privacy in ground floor and basement flats, and shade for computer screens.
More information
Contact any of the details above.